Expledge applies for jobs on your behalf.

Get real interviews at real companies.

Accept a job offer and pay a one-time fee.

How is Expledge different than my own job search?

Expledge does not add fake work experience to your resume.

We only use information that you provide to us.

We only help people find full-time/contract jobs in the United States.

How to improve your resume.

How to get more interviews.

How to negotiate the salary.

We apply for jobs that match your requirements

Job title, location, salary.

We help people find all types of jobs

Engineer: Software, Electrical, Mechanical, Embedded Systems, Industrial.

Analyst: Data Analyst, Business Analyst, Data Scientist.

Design: UI/UX Design, Graphic Design, Web Design.

Manager: Project Manager, Program Manager, Product Manager.

We strive to get you interviews at good companies

We apply for jobs and companies that match what you are looking for.

We review and optimize your resume by correcting your mistakes.

We apply for jobs at all companies and on all career websites.

Nothing better than real interviews

Practice with tests and live interviews.

Sharpen your interview skills.

Boost your confidence with passing interviews.

Spend more time reviewing previous interviews to address your weaknesses.

A stress-free way to get interviews

Reduce your job search fatigue.

Save hours every day spent on applying for jobs.

Focus more on reviewing and practicing interview material.

Focus on professional development

Take classes and get certifications.

Develop projects and build your portfolio.

Work full-time and advance your career.

Risk-free and easy to get started

No upfront fees, monthly fees, termination fees, or hidden fees.

No fee if you find a job on your own.

No fee if Expledge does not place you in a job.

You can search for a job on your own.

Supplement your own job search with Expledge.

Pause our service at any time.

Turn down any job offer for any reason.

Only accept a job offer that you love.

Friendly and flexible fee structure

Upfront and transparent fee.

Expledge calculates the fee for you to review.

Make your first payment after receiving 1 month of income.

Pay over 6 monthly installments.

Outsource your job search to save hours per day so you can focus on what matters: passing interviews.

If you get interviews on your own but do not pass them then opportunities are lost.

It is better to work in a team vs. do it alone.

You should get all the help possible to find a job (and not just from us).

Expledge may get you more interviews.

Expledge may find and apply for jobs that you may not have discovered.

Expledge applies for time-consuming job applications that you may skip.

Expledge improves your resume which may increase the number of interviews you receive.
Expledge placements worked at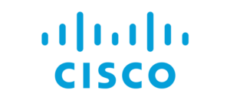 What people say
Phi
Application Developer, Build.com
I started coding about 6 months before working with Expledge. With a little experience under my belt, it was difficult for me to get interviews. I eventually got 2 contract jobs. Finally, after 5 months, I landed a full-time position.
Jayshri
Software Engineer, ITI
Expledge allowed me to focus more on my interview preparation than on spending time looking for suitable positions. I can't thank Expledge enough and would highly recommend them to all of my friends.
Navjot
Data Engineer, Tremor Video
After I joined Expledge, the number of calls suddenly increased. I became more confident about getting a good job offer. I was able to study 4-5 more hours a day in my area of interest in Back End Development.
Top questions
Do I pay a fee if I find a job on my own or pause the job search without accepting a job offer?
No. You only need to provide proof to verify that you found the job on your own.
Do I pay a fee if I decline a job offer?
No. Accepting a job offer is optional and ultimately your decision.
Does Expledge charge upfront fees, monthly fees, interview fees, termination fees, or hidden fees?
No. We only charge a fee for accepting a job offer that we placed you in.
You may start making payments after working at your new job for 30 days. This way, you can comfortably make your first payment. You may pay the fee in up to 6 monthly installments.
Got more questions? Check out our FAQ.
Ready to accelerate your job search?