Results from Expledge placements
Expledge placements worked at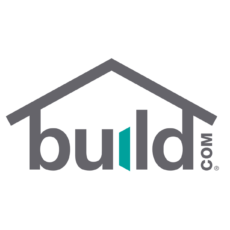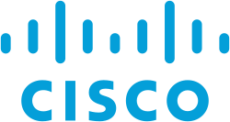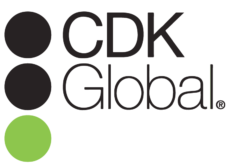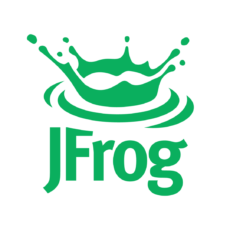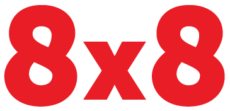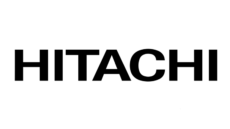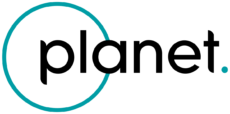 Trusted by Expledge placements
"I am extremely happy with the way things panned out with Expledge. I approached them when I graduated from San Jose State University and started looking out for jobs. They helped me with my resume, provided job links and gave me excellent materials for interview preparations. I received 2-3 calls per week and interviewed with companies like Visa, Oracle, Goldman Sachs, Tradeweb, AutoX etc. I got an offer as a Solution Engineer. Expledge is very quick in responding and provide great service to all job seekers they are involved with. I would definitely recommend Explegde to anyone looking to start their full-time job search."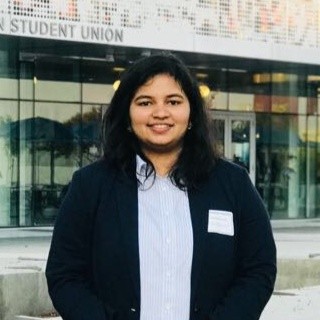 Pallak S.
Solution Engineer at Oracle, California
"I started working with Expledge in January. Before that, I was struggling to get any interview calls despite a 4 year BA experience from India along with a 3 months internship in the US and applying to a 1000+ jobs. The fact that I was interning full-time during this period wasn't helping me since I was spending precious time looking for jobs than applying and preparing for interviews. Expledge helped me tailor my resume and make it impactful without mentioning anything that was untrue. In addition, Expledge also assisted me in looking for the right jobs to apply and preparing for the scheduled interviews. I immediately gained a lot as I started getting interview calls for the Business Analyst positions in a month's time. I landed about 6 interviews in a month and a half and had an offer by the beginning of March."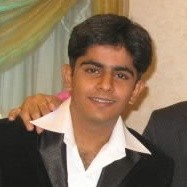 Mihir V.
Business Analyst at Capgemeni
"When I wanted to change jobs, I quickly realized how hectic it would be to search, apply and prepare for interviews while working. That was when a friend referred me to Expledge. I had ample time on my hand after I signed up with Expledge as I was able to concentrate more on my preparation. I had assistance with every aspect of the job search starting from resume writing to finding jobs and preparing for various phases of the interview. I started receiving calls right after the first month and some times there were 3-4 calls in a week. Without Expledge, I would have still been searching for jobs instead of preparing to join a new one. I would definitely recommend Expledge to any one who wants to put more time into preparing for job interviews without losing precious time searching for jobs."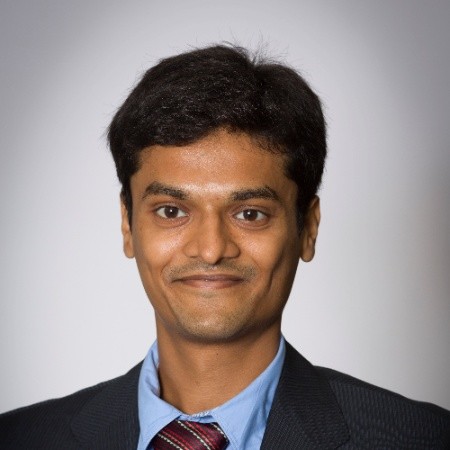 Sameer D.
Database Developer at Kalderos, Wisconsin
"Searching and applying for relevant jobs is a tedious process. It left me with less time to concentrate on preparation. Expledge helped me connect with recruiters, improve my resume and also regularly provided links to positions tailored to my profile. I was receiving about 3-4 calls per month. After joining Expledge I received at least 2-3 calls per week. I interviewed with companies like Hitachi Vantara, Visa, Bigfoot Biomedical, Tailored Brands and HealthTap. The extra time for preparation and increase in calls boosted my confidence to land a job faster. I would recommend Expledge to anyone looking for full-time opportunities."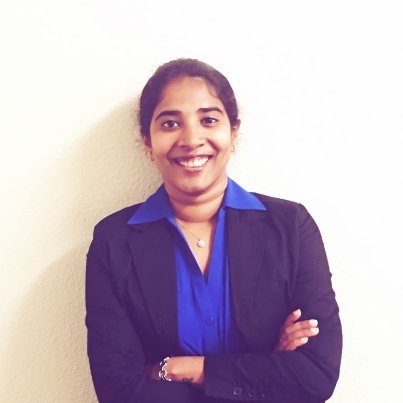 Divya B.
Verification Engineer at Fungible, California
"Expledge made my life easier in searching for jobs and allowed me to only concentrate to prepare for interviews. Though I had 3 years of work experience in India and a good 1 year experience working as an intern in the bay area, I barely used to get calls even when I was applying for 100 companies every day. Expledge was the best thing that happened to me as they tailored my resume and pointed me to right people to reach out. I strongly believe Expledge will grow strength to strength and help more and more job seekers in the current competitive market to land their dream job."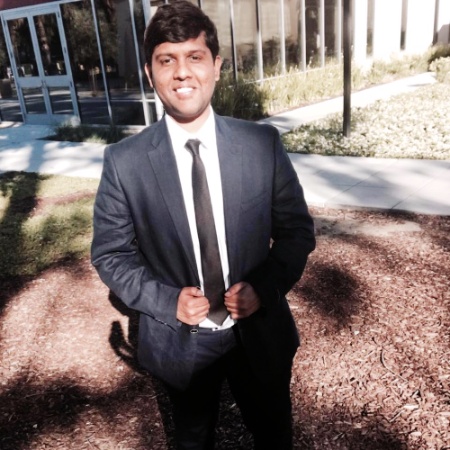 Kushal J.
Software Engineer at Marketo, California
"My experience with Expledge has been wonderful. It made the entire job search and application process super easy for me which helped me save a lot of time spent in the application process and finding jobs that were good match for my profile. I could focus better on interview preparations without having to worry about finding suitable jobs to apply for. Because Expledge helped me build a stronger resume, I was able to attract more interview calls. Another great advantage of being with Expledge was the support I received for interview preparations. Without Expledge, finding a job that was a perfect match for me would be a very difficult task. I wish that I had joined Expledge sooner."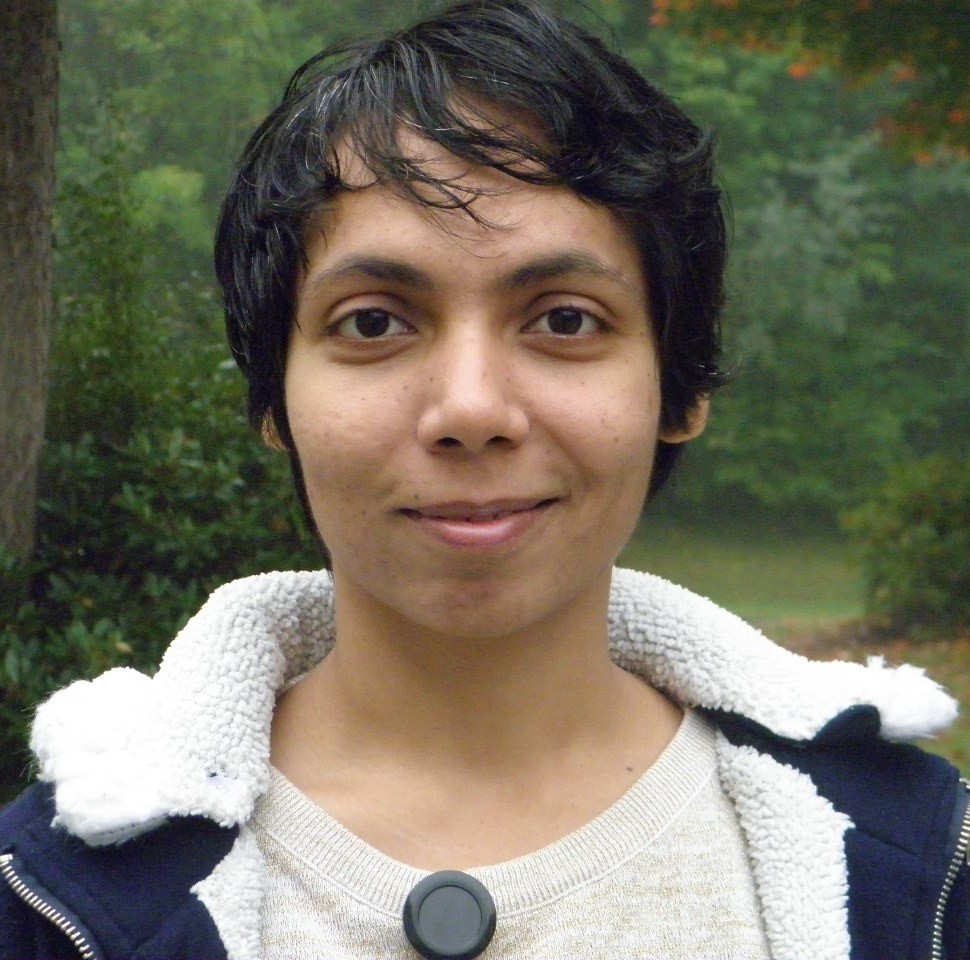 Kamakshi S.
Software Engineer at TomTom, New Hampshire
"I started coding about 6 months before working with Expledge. With little experience under my belt, it was difficult for me to get interviews. Expledge patiently worked with me to incrementally improve my profile. I had no luck in the beginning, but eventually I was getting about 2 interviews a week. I eventually got 2 contract jobs after a couple of months, which greatly leveraged my skill sets. Finally, after 5 months, I landed a full time position as an Application Developer. The position was perfect for starting out and I recommend Expledge to anyone who is passionate about getting into software."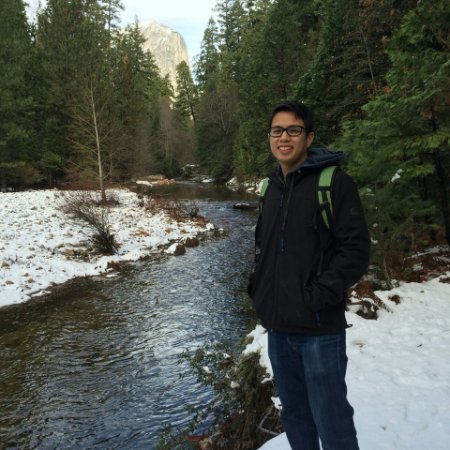 Phi N.
Application Developer at Build.com, California
"Searching for the right jobs and applying can take a lot of time. Doing it on my own left me with less time to prepare for interviews in the first 2 months of my job search and II only received about 2 calls. Expledge simplified the process for me. With the service of Expledge my resume looked better and applying to the right jobs was easier. I received at least 2 calls per week. I received calls from companies like GearLaunch, VeloCloud Networks, Avenue Code, CA Technologies, and Sony PlayStation. I would definitely recommend Expledge for anybody looking for a full-time job."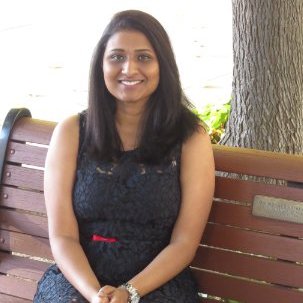 Priyanka T.
QA Engineer at VeloCloud Networks, California
"It was an extremely satisfying experience to work with Expledge. From the first day itself, Expledge was extremely committed. Whether its resume building or providing the daily job links, everything was on time. Be assured you will be flooded with calls matching to your profile and you will land up in job in a very short span of time. Expledge is committed to save individual's time in applying which can be utilized in interview preparation and enhancing one's skill. I wish Expledge a lot of success and please continue the good work."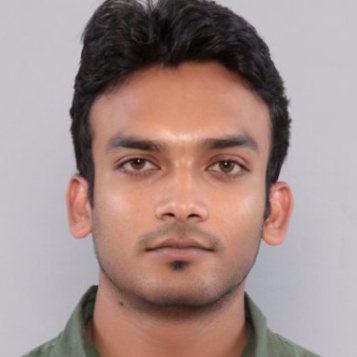 Prashast K.
DevOps Engineer at Pramata, California
"I started looking for positions since September 2016. I had to jump through a lot of websites to find the positions that met my requirements. After Expledge, I got professional advice on building a resume, got 20 positions to apply to every day, and interviewed with 15 companies in 3 months. In the end, I got 2 perfect job offers with a Fullstack Engineer title, which is the job I dream for. And after I got the job offer, Expledge helped me negotiate and increase the compensation package."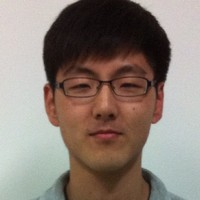 Wei Z.
Software Engineer at Vecna, Massachusetts
"I was applying for jobs since the last month of my graduation at San Jose State University and I was hardly getting 3-4 calls a month. After I joined Expledge the the number of calls suddenly increased to almost 3-4 call a week and I become more confident about getting a good job offer. I was able to study 4-5 more hours a day into my area of interest in Back End Development. I would recommend Expledge to people who want to get a job in considerable less amount of time and also to those people who need to put more time into studies."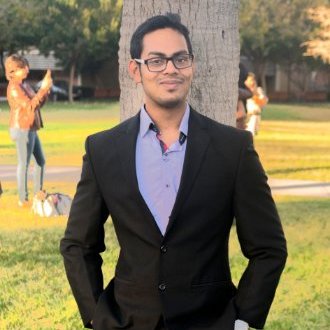 Navjot W.
Software Test Engineer at Apple, California
"It was wonderful experience for me while working with Expledge. I used to be tensed as I was receiving very few interview calls before joining Expledge. But after working with Expledge I received calls from 19 companies in the timespan of 2 months. Sometimes I would not have time to schedule them. I got so many calls that I was not tense about getting calls so I just needed to crack them. I interviewed with many companies including Yelp, Tinder, Wayfair Labs, Cruise Automation, PitchBook Data, SignalFx, DraftKings, GoPro, and Marketo. At last, I would love to refer candidates to Expledge as it would help them get their dream job without worrying to search for opportunities and just concentrate on preparing for interviews."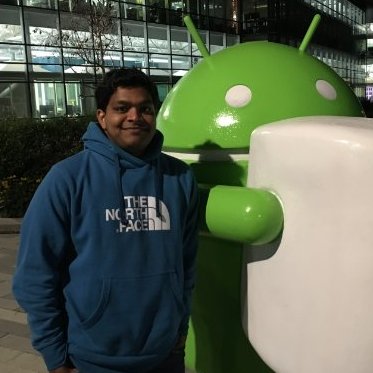 Mahendra M.
Software Engineer, Big Data at GoPro, California
"Expledge helped me in save 4-5 hours a day to prepare myself for technical interviews rather than searching for suitable roles. I received about 10 calls from 5 companies in a span of a month. Expledge helped me throughout the process with lot of patience responding more quickly at any point of time. I opted for the most satisfying job that will provide me a great learning experience because of the cutting edge technologies the company uses for implementing their product."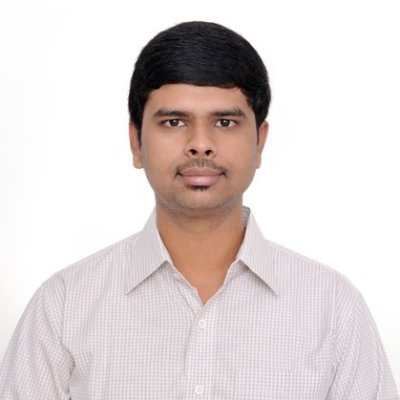 Sashank M.
Software Engineer at Qordoba, California
"I started applying to jobs very late in the last week of March. If it wasn't for Expledge, I do not think I would have gotten so many calls in a short amount of time. The conversion rate was very high and I got around 15 calls in 1 month from a lot of good opportunities with companies like Squarespace, Groupon, and Yahoo. Expledge allowed me to focus more on my interview preparation than spending time looking for suitable positions. I can't thank Expledge enough and would highly recommend to all of my friends."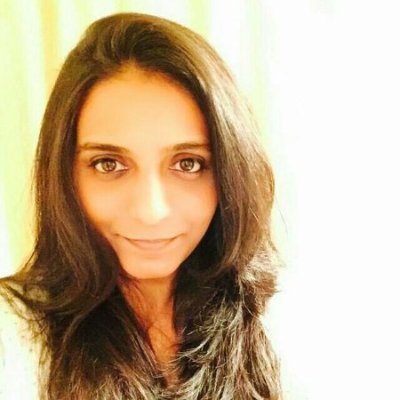 Jayshri N.
Software Engineer at ITI, Ohio
"I would recommend people to join Expledge based on my experience. Previously, I was low on confidence because I only got 1 call every 30 days. This was not enough motivation to prepare for the interview. After joining Expledge, the frequency increased to 14 calls over a period of 60 days. This helped boost my confidence and preparation for the calls. Expledge helped connect with recruiters, provided referrals that increased the chances of getting an interview call, and provided insights of what to expect from the interview. This helped me a lot and I received calls from good companies like Akamai, Cisco, and Xilinx."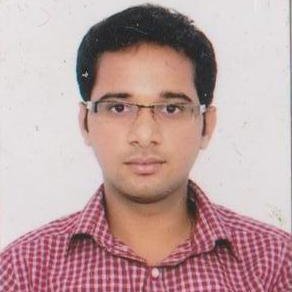 Akshay D.
Software Engineer at IBM, California
"Before Expledge, I felt like I was tossing resumes into the air and struggled to find the time to make custom resumes because of part time jobs I was holding to make ends meet. Expledge made getting a job not only possible, but inevitable by finding offers, building resumes for me, and teaching me the interview skills I needed to land a position in the industry."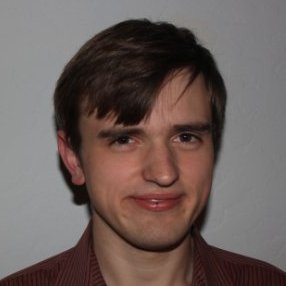 John F.
Full Stack Software Engineer at FactorChain, California
"The biggest advantage of Expledge was that I was concentrating more on preparing for interviews than looking for jobs online because I only needed to spend 1 hour applying at night. I did not have to worry about spending 2-3 hours daily searching for jobs that matched my profile. Expledge also improved my resume, guided me on how to study, and prepared me for behavioral interviews. Overall, I felt secured since I was getting 4-5 calls per month and about 10 calls in the 2 months duration that I worked with Expledge."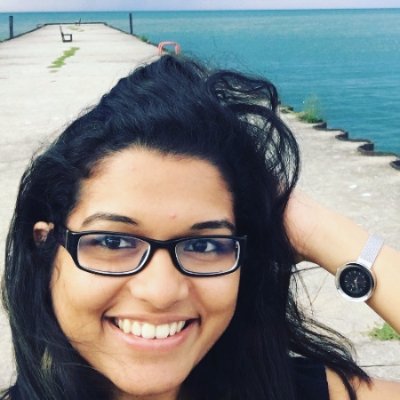 Ashwini P.
Technology Analyst at Goldman Sachs, New York
"I was scared that I might not get interviews and a job in time before my graduation. Many said that getting interview calls was very difficult. I was unsure about how my resume should look, how to contact the right people, and how to effectively search. Working with Expledge has immensely helped my search as there is a structured and organised approach. I felt a sense of security and assurance because there was someone to work with. At the peak, I had 3 to 4 calls per week and also got a job before graduation."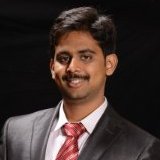 Surag S.
Java Developer at 8x8, California
"Working with Expledge has helped me get exactly the type of job I wanted. The whole process was systematic and easy to understand. Expledge helped me in every stage of the hiring process, from building an effective resume and applying to prospective companies. I received calls from over 10 well reputed companies. Expledge also showed me how to tackle difficult interviews and also how to negotiate pay and benefits. Overall it was a great experience. I would recommend Expledge to my friends and colleagues without a doubt.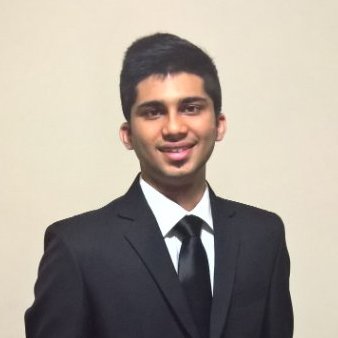 Elroy A.
Software Engineer at Womply, California
"I decided to contact Expledge around the last week of January 2017 to seek help in finding a job. It turned out to be one of the best decisions because it allowed me to concentrate on preparation rather than finding companies to apply. I started getting at least 2 calls per week, which improved my confidence and made my job search easier. With the help of Expledge, I was able to receive calls from companies like iRobot, Apple, Google, Garmin and Qualcomm. Expledge is very approachable, easy to communicate, and honest with the service they provide."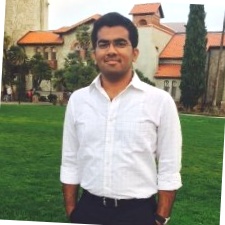 Tejeshwar Chandra Kamaal
Firmware Engineer at simplehuman, California
"Expledge is that friend who truly wants to help you find a job. Their methods are praise-worthy. Where most of us don't fully understand the process of online applications, they do a great job at showing us the right way. They dedicate time for the job applicant by spending time on building eye-catching resumes and finding jobs from various sources. I would surely recommend Expledge to those looking for jobs and finding it difficult to get enough calls."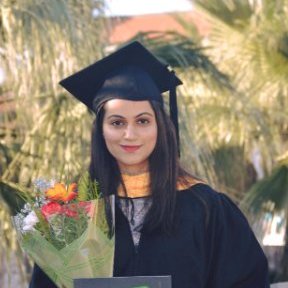 Kruti Pandya
Software Engineer at Bill.com, California
"I came to know about Expledge from a close friend in November 2016. I wanted to sign up but could not because I had a Master's project, so I joined in January 2017. After working with Expledge, I had at least 2 calls lined up every week at companies like Tesla, Apple, Faraday Future, and Jacobs Vehicle Systems. Without Expledge, I would have spent more time searching for jobs on my own and would not have had 11 to 12 hours a day to prepare for interviews."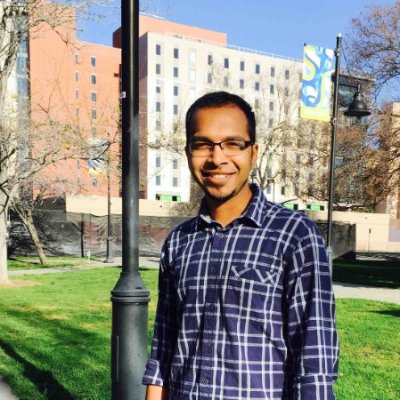 Abhishek Gurudutt
Associate Software Engineer at Nexteer Automotive, Michigan
"I was not getting many calls, so I was stressed out about finding a job in 90 days for my OPT. After seeking advice from various people and resources, I realized I needed guidance and found out about Expledge from a friend. It was the perfect time to sign up because my OPT was about to start. Once I signed up, I received 3-4 calls per week and it helped me gain confidence. I was advised on how to pass each interview stage and in 3 months I landed a job in New York."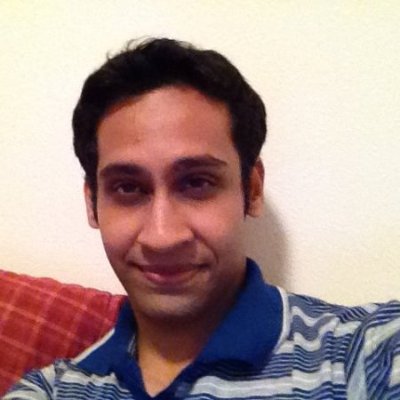 Sourav Chatterjee
Associate Software Engineer at erwin, New York
"After graduating with a Master's in Software Engineering from San Jose State University, I had only 90 days once my OPT started. Expledge gave me a list of jobs tailored to my profile, which gave me time to study and focus on coding rounds and interviews. It reduced my daily 4-5 hours job hunt to a 40-50 minutes process, which I could do at any time of the day whenever I was free or not studying. In 40 to 50 days, I was able to land a job offer at my current company, which was in-line with my skills and future job expectations."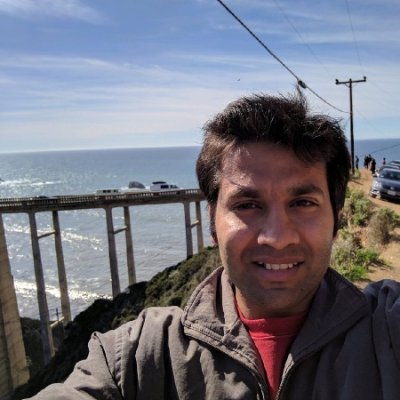 Aditya Sharma
Senior Associate at PwC, California
"I moved to California hoping to find a full time job after graduating from Drexel University, Philadelphia. After joining Expledge I was able to get interviews on a regular basis each week with companies like Yahoo, Apple, and Tesla. I am currently working as a Product Analyst with Slice Technologies. I took this job as it was the best match for my skill set and a better place to grow in the tech industry. I would highly recommend Expledge for new graduates looking for jobs."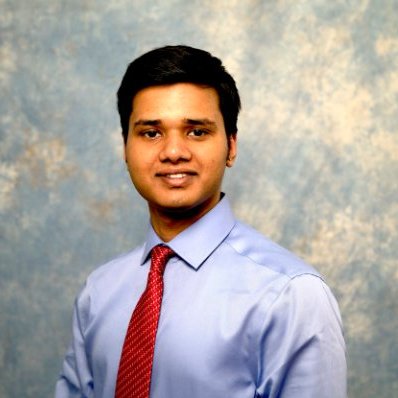 Manoj Tuguru
Product Analyst at Slice Technologies, California
"I recently graduated in December 2016 and I started looking for .NET Developer roles. Before Expledge, I applied to 50 jobs a day and used to get 1 or 2 calls. They would not move forward because of visa sponsorship which was quite depressing. After Expledge, I got 15 coding challenges and interviews within a span of 3 weeks. Most of the jobs provided by Expledge were an exact match to profile and I was interviewed by Google, Dropbox, Indeed, etc. It instilled confidence and helped me gain interview experience to a land a job.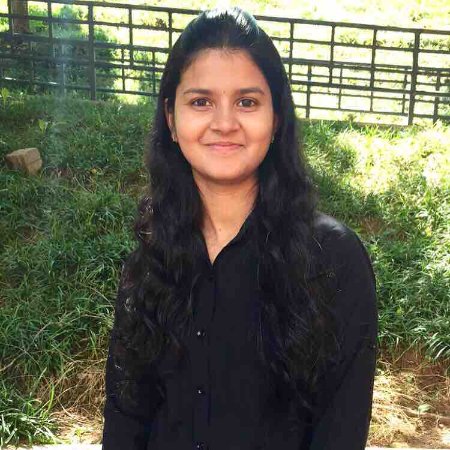 Krishnaveni Mandalreddy
Application Developer at University of Houston, Texas
What you pay
If Expledge…
And you have…
Then you pay…
Find a job for you.
Less than 2 years of work experience relevant to the jobs we are searching for.
5% of your first 12 months, pre-tax, compensation (including signing bonus) in 6 monthly installments.
2 to 5 years of work experience relevant to the jobs we are searching for.
4% of your first 12 months, pre-tax, compensation (including signing bonus) in 6 monthly installments.
More than 5 years of work experience relevant to the jobs we are searching for.
3% of your first 12 months, pre-tax, compensation (including signing bonus) in 6 monthly installments.
Does not find a job for you.
No fee. All interviews are free.
Common Questions
How is a job search with Expledge different than on my own?
Expledge may apply to more jobs on your behalf than you would on your own. We increase your resume visibility by applying on various websites including LinkedIn, Indeed, and directly at company websites.
Searching for job openings and filling out job applications is mentally exhausting. If Expledge gets you interviews then you can focus on preparing for interviews. By working with Expledge, you may be placed in a job sooner than searching for a job on your own.
When do I need to pay the fee for the job sourced by Expledge?
There is no upfront fee, monthly fee, or termination fee. You only owe a fee after accepting a job offer sourced by Expledge. You may pay in 6 monthly installments after you start the job and start getting paid by your new employer.
Do I pay a fee if I reject a job offer sourced by Expledge?
There is no fee to reject a job offer sourced by Expledge. We can continue to look for a job that better meets your expectations.
Do I pay a fee if I find a job on my own?
There is no fee if you accept a job offer that you find on your own.
Summary
✔ No upfront deposit
✔ No fee during the job search
✔ Terminate at any time without a termination fee
✔ Free interviews
✔ No fee if you find the job on your own
✔ Expledge applies to jobs that match your requirements in location, job title, and visa sponsorship
✔ Pay a fee only on the first 12 months of your compensation
✔ Pay over 6 monthly installments after starting the job
✔ No fee if you do not accept the job offer
✔ Only pay when placed in a job
Read our reviews
How to Apply
Fill out the form below.
We discuss your resume and job search challenges.
Sign contract (no commitment or termination fee).